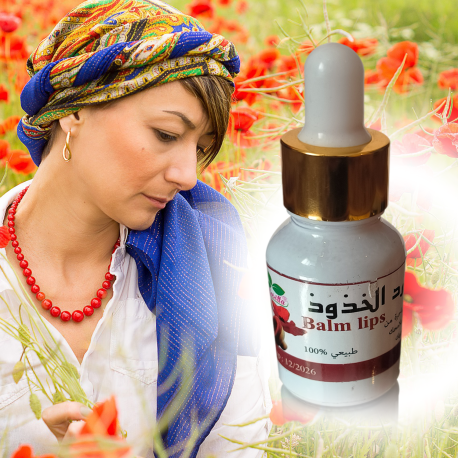  
Blush liquide (balm lips) - Rositta
Price : 6,90 euros 15 ml. Liquid cheek and lip blush from Morocco.
Get a radiant healthy glow from morning to night with this ultra-lightweight formula enriched with aker fassi pigments for long-lasting hold.
100% vegetable product. Glass bottle with pipette.
Rositta aker fassi blush is a versatile and long-lasting blush that gives natural color to cheeks and lips. It contains a unique blend of different oils, rose and aker fassi, which work together to hydrate and nourish the skin while giving it a healthy glow. The lightweight formula blends seamlessly into skin, giving a subtle hint of color.

Derived from the beauty rituals and refinement of Berber women, Poppy powder or Aker Fassi is a 100% natural treatment with pigments from sun-dried poppies and pomegranate tree bark.
It is a powder that is used by Moroccan women for make-up, hair care and as a face and body mask.
Data sheet
Weight/Capacity

15 ml

Laboratory

Rositta